Tutorial - Learn to create a basic Architecture Visualization
This tutorial introduces the Dragon1 software to you as novice user. In small steps you work towards a complete architecture visualization.
This tutorial consists of 12 steps and each step is a lesson of about 45 min. Including exercise questions and assignments.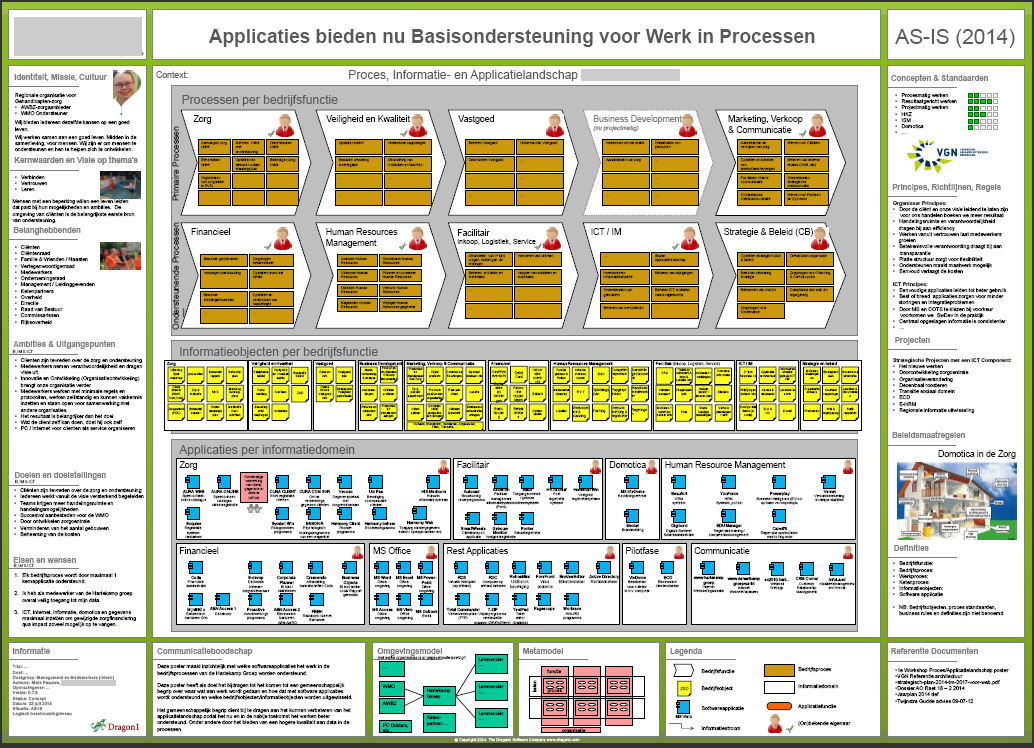 This is an example of the architecture visualization you will create.
At any time, if you are holder of a valid Dragon1 user account, you can make use of the Dragon1 Servicedesk email servicedesk@dragon1.com to ask questions about this tutorial.
---
Overview of the twelve steps as modules
If you login On Dragon1 you may have access to open the Training Course Cabinet. In that Cabinet, you see an elaboration of every step in this training course.