Create a Presentation (Using Frames)
On Dragon1, you can create a presentation by making use of frames. This enables you to do various things, but also to stop doing other things.
For instance, you do not need to export or copy a visualization from Dragon1 into a presentation tool and making it part of a presentation, in order to present it.
You can present the presentation from Dragon1 itself and you can publish the presentation publicly, worldwide or privately. Your viewers now always have the latest updated version of your presentation. And if you enable it, they can even leave notes behind on your slides.
How to Create a Presentation
First you need to insert a visualization in a folder. To do this, select a folder in the Explorer Treeview, click on Insert Visualization. Enter a name for the visualization in the New Edit Dialog and click OK.
Second you need to determine at what size you will create your presentation. Select the visualization you created in the Explorer Treeview. If you choose 1920p HD as page size in the Page Attributes panel, the presentation will look best on your screen.
Click on Save Visualization
Now you can select a background color or background image that is used on every slide. To do this, go to the Page Attributes panel and select a background image or background color.
Now you are going to create some slides. A presentation consists of at least three slides: Title slide, Contents Slide and Thank You slide.
To create a Title Slide:
Select in the player bar frame 1, by using the arrow keys
Drag two text shapes and an image onto the canvas.
The shapes have been automatically placed in frame 1
Give the text shapes the title of the presentation and your name as the author. Optionally add the date of the presentation. And provide a nice catchy image link to the image.
Save your visualization
To create a Content Slide:
Select in the playerbar frame 2, by using the arrow keys
Drag four text shapes to the canvas
Create a title for the content slide with the first text shapes
Use the other text shapes to create an index title for the contents list
Save your visualization
To create a Thank You Slide:
Select in the player bar frame 3, by using the arrow keys
Insert a smiley on the canvas. Click on the smiley icon in the toolbar
Draw a text shape onto the canvas and enter a thank you statement for your viewers
Save your visualization
You can create links from one slide to another. Read the page on creating links, how to do that.
Publish your Presentation
Click on the share button to publish your presentation on a watch page or in the content viewer.
Select published worldwide as publication status to publish your presentation on a watch page.
Choose a channel to publish your presentation in.
Enter a description, enter a bitmap and select the correct license for this. NOTE: Make sure you do not violate copyrights. You are responsible for what you publish on Dragon1!
Click OK and your visualization is published. Now you can go to the content viewer or search bar on the site and search for your presentation by title.
Insert your architecture poster on a slide
To insert your architecture poster on a slide:
Select a frame where you want to place the visualization on
Drag an image to the canvas
Enter the visualizationid of the visualization as a sourcelink
Click Save
You can also do this in another way. You can place your visualization in, say, frame 3. And next, you can fill the frames. You can also place frames behind your poster.
Example Screenshots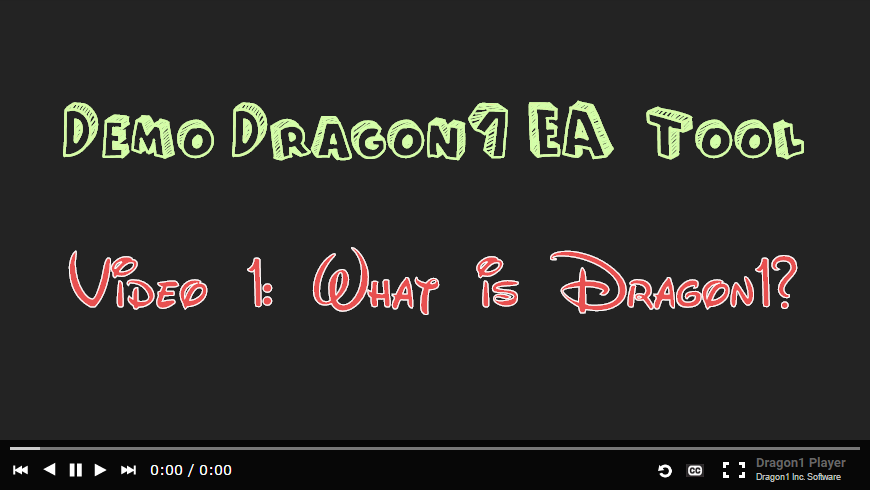 This screenshot shows a presentation slide.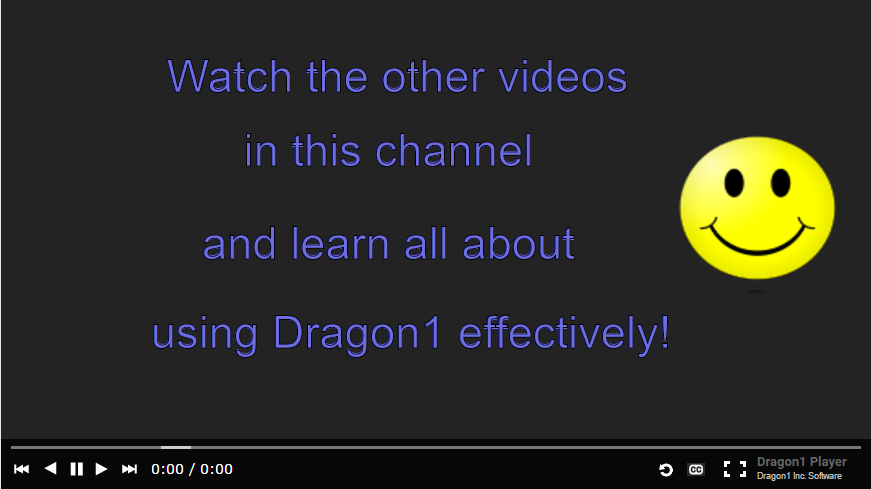 This screenshot shows a content slide.