Program and Schedule
What do you Learn in this EA Masterclass?
During this masterclass you will get the vision from experts who tell you about the most important principles and insights from their experience.
A Dragon1 masterclass lasts 12 weeks and consists of 1 lesson module of 4 hours per week.
What are the Topics?
In this masterclass the following themes are discussed:
The architecture role play: Owner, Client, Designer and Performer
Enterprise architecture visualizations
Enterprise architecture principles
New trends and technologies, such as Blockchain, AI, Smart Cities and Agile Working with Tribes, Chapters and Guilds.
Managing with Enterprise Architecture
The rise of Business Architecture
How do you manage EA?
How do you work with architecture at maturity level #2
Example documentation of an Enterprise Architecture: The top ten products to always create!
The contents of the program are subject to change. p>
Schedule
Start date MSC2023-5: November 3, 2023
Start date MSC2023-4: September 22, 2023
Start date MSC2023-3: June 2, 2023
Start date MSC2023-2: April 7, 2023
Start date MSC2023-1: February 3, 2023 (completed)
The classes start every week at 13.00 and end around 17.00, including a break of about 30 minutes during which we serve coffee, tea, soft drinks, cookies and a snack. p>
EA Certification
At the end of the masterclass you can take an exam and deliver the created products. If it is made sufficient, as a participant you will receive certification as Dragon1 Architect. And you will be credited to the Dragon1 Architects register.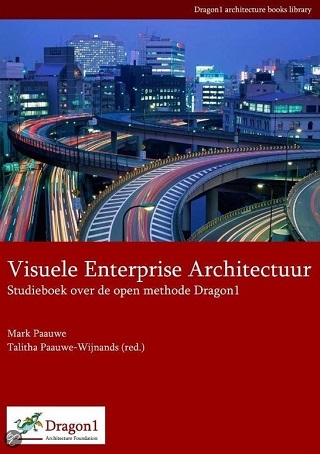 Dragon1 Textbook on Visual Enterprise Architecture