By doing the following Dragon1 Demo steps you can easily generate your own architecture models.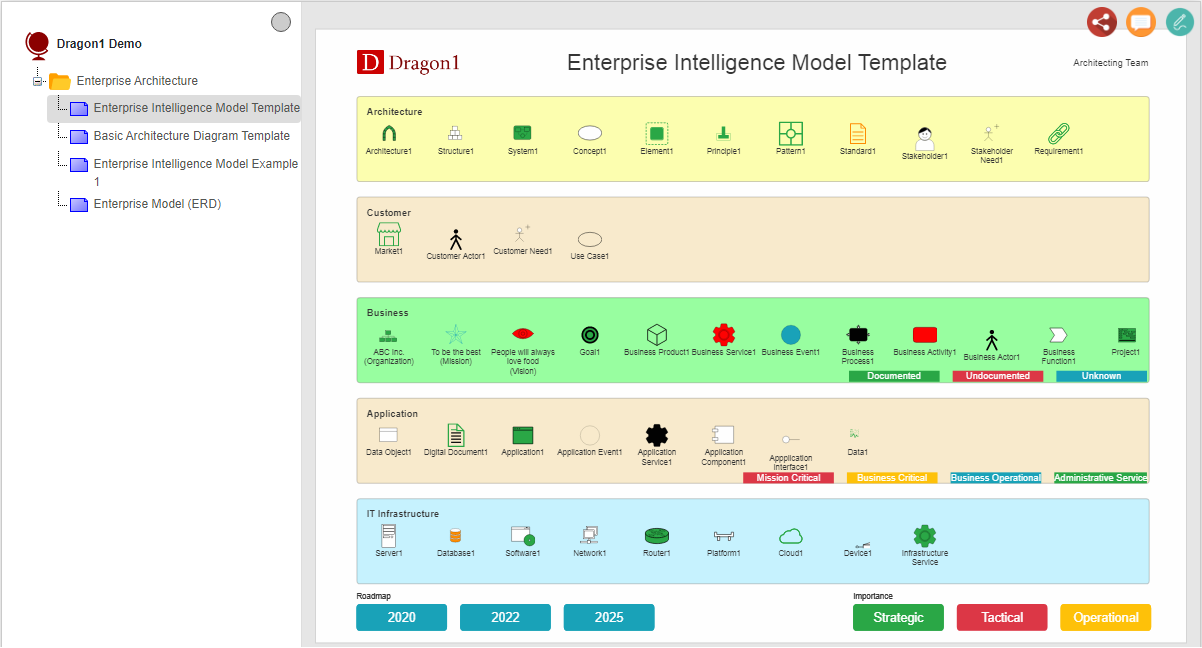 Why Create a Free Trial Account?
Want to skip the step of converting an excel sheet to JSON and upload the excel sheet directly in the Viewer? Or want to store data in the Dragon1 repository? Create a trial account!
If you want to (re)use your company data professionally, you can upload the data to your paid user account. Go to the Online Store to purchase your Dragon1 PRO user license. If you would like to purchase paid user accounts for your team, please contact sales@dragon1.com.