Download Template (.dragon1 File)
Upload & View .dragon1 File
Convert .CSV to .dragon1
Edit Template
Component Business Model
The Component Business Model (CBM) is a framework for analyzing an organization on its business activities and turn these into building blocks of the business, called components.
The result is a map with business components. See the example above. It shows activities that are grouped along two dimensions: business competencies (columns) and accountability levels.
Service Oriented IT Model
The CBM is often used as a step towards creating a service oriented IT model of the organization. Below is such an example of a service oriented IT model.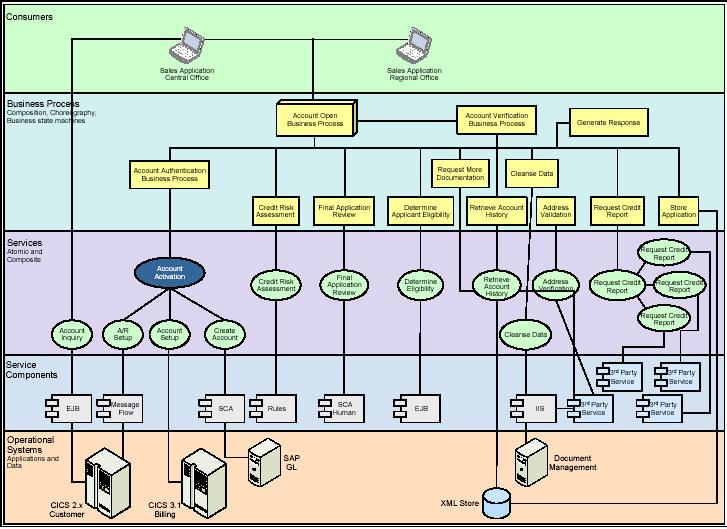 Component Business Model